Game description:
"Arkanoid meets Warcraft" 
Defend your Zones from your enemies, and keep them full of energy. 
10 Levels, 30 seconds each, aim for High Score. 

FYI: Well done if you reach to 7000. Let us know if you reach 10000!
Show Less
You May Also Like
No Comments Yet
You must be logged in to post a comment.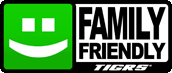 You must be logged in...
Log in immediately through...