Note: Work In Progress: this game is not complete! Also, please read the whole description for the controls!

Unk is my submission to the GMC Jam. Perhaps it's a bit too ambitious, and maybe I could've done a better job off this, but for three days I think I did a pretty decent job.
Features:

-Colonize your planet, populate it, industralize it!
-Be wary of pollution, your people's happiness, and more!
-Original "cube" style graphics
-Beautiful soundtrack by Kevin MacLeod
The submission is a bit late because I had an issue with audio and Game Maker, and I ended up having to rewrite everything in .ogg and SuperSound .dll. I also plan on updating it to make it more awesome, and I plan on including more constructibles, fixing bugs, and turning this game from an 'ok' game into a good one.

Constructibles:

-Citizen. Drag them to Pancake factories or factories to produce food or wealth.
-Pancake Factory: Produces 5 food per citizen working in it. Factory: Produces 5 wealth per each citizen working on it.
-Stadium: Increases the average happiness of your citizen
-Tree: reduces pollution. Watch out! They consume food every year!

The game is played by years, you do whatever you need to do each year, and then, once the year is calculated, food is consumed, poverty increases and pollution does. Curve poverty by employing more citizens, curve pollution by planting trees, and keep your people happy! Each citizen and tree consumes 2 food each year, and if there isn't enough food, people will starve, and then trees. So watch out! Press Q to build things once you've bought them. Move with the arrow keys. Everything else, such as dragging citizens, is done with the mouse.
Show Less
You May Also Like
1 Comment
You must be logged in to post a comment.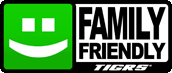 You must be logged in...
Log in immediately through...