Ever wondered what it's like to live as a tree? Of course you have! Havent we all? Well this game let's you do just that! Feel the wind against your leaves as you experience the action packed life of a tree! The fun is limitless! So what are you waiting for? Get in there and be the best tree you can be!
Game Concept created by Callum Bingham, Ben Wells & Matt Sutton
Game Development: Matt Sutton
Show Less
You May Also Like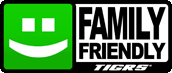 Game News
Posted On 5/13/2014
Posted On 8/3/2013
You must be logged in...
Log in immediately through...