Tibia is one of the most played 2D MMORPGs! Now you will have the opportunity to fight with your own army against Tibia's evil creatures! Survive to the waves and defeat the bosses before they defeat you!
Show Less
You May Also Like
1 Comment
You must be logged in to post a comment.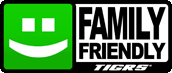 You must be logged in...
Log in immediately through...