The Defender of the Organic Salad is a fast paced, medieval 3D TD with Sci-Fi elements. Your job is to stop the enemies at all costs. Build defensive towers on the roads that lead to your castle. Build walls to stop their advance. Don't forget to repair your walls and to level up your towers.
Show Less
You May Also Like
1 Comment
You must be logged in to post a comment.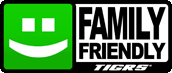 You must be logged in...
Log in immediately through...