Help the vikings to construct their own society.
As one of the council members of the viking government you will make decisions about the placement, layout and buildings of the village. Try to reach your mission goals and make your village prosperous!
Instruction

Use your mouse cursor and the left mouse button to place, upgrade and destroy land and buildings.
Its recommended to read the quick tutorial in the game to learn more about the specific gameplay of this simulation game.
Show Less
You May Also Like
2 Comments
You must be logged in to post a comment.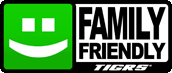 You must be logged in...
Log in immediately through...