School Simulation is one of the first games I've ever made. It was created in 2003 when I was still a wee 6th grader. Sure, the graphics wasn't all that great, the controls feel stiff, and there are some glitches, but I was a beginner at the time.. 
Anyways, enough background stuff. School Simulation is well.. a small imulation of school. You get to bump into mean noisy kids, learn from monotone teachers, and take exciting tests!
Controls:
Arrow keys to move
T - take test when in a classroom
Show Less
You May Also Like
2 Comments
You must be logged in to post a comment.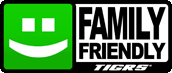 You must be logged in...
Log in immediately through...