Made for the minimal competition!
Retro Rythm is a fun game in which you have to press the arrow keys in order to stay with the beat to your favorite classic NES theme songs. Try to even pass a song or try to get a 5 star rating!
Songs include:
-Tetris Theme Song (slowed down)
-Super Mario I Overtheme
-Wrecking Crew Theme
-Zelda II The Adventures of Link Tittle
-Castlevania stage I sound track

Show Less
You May Also Like
10 Comments
You must be logged in to post a comment.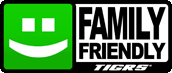 You must be logged in...
Log in immediately through...