Este jogo é um simulador para lançamento de ônibus espacial ao espaço sideral, onde o objetivo é fazer todos os procedimentos que a cabine de comando solicita, no tempo certo para realizar as operações e colocar a sua nave em órbita cumprindo sua missão, ou falhar e explodir com tudo, além de levar o projeto todo à falência. Ajude-nos a cumprir esta missão!!!
Show Less
You May Also Like
2 Comments
You must be logged in to post a comment.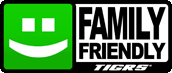 You must be logged in...
Log in immediately through...