NIM 753 is a typical game to play with a friend if you have some coins or stones. In this game there are three heaps with 7, 5 and 3 coins in each heap. Players must take out one or more coins from the same heap in their turns. The player who take out the last coin loses.
Show Less
You May Also Like
No Comments Yet
You must be logged in to post a comment.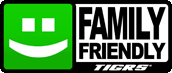 You must be logged in...
Log in immediately through...