A small game with an interesting concept. Life simulation.
Create a cell and try to eat enough to divide and meet the level limit, but watch out for viruses that attempt to infect your cells.
It's simple, but fun. Try it!
Show Less
You May Also Like
5 Comments
You must be logged in to post a comment.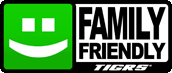 You must be logged in...
Log in immediately through...