Description
You take the role of the Emergency Pod Management Bot (EPMB) on a spaceship. The passengers have been put into chryo-sleep due to the length of the journey. Somewhere along the way, disaster strikes, ripping apart the hull and disabling most of the automated systems. It is your job to keep the patients alive and asleep.
Information
The game mainly uses the mouse - on the settings screen you need to press escape to go back and in game you press escape to bring up the pause menu.
Your goal is to keep people alive (inject booster shots to bring their immune system up so that they don't get infected or diseased), keep them sleeping (inject with sleeper shots). To do this, click on the passenger's pod and then click the action in the action window.
You will need to manage your inventory as well by clicking on the Inventory window and then clicking the corresponding button to produce the item you want.
You can restore processors by clicking on the bot status window (the one that has the processor progress bars) and then clicking the corresponding button in the actions window.
You can restore the Immune System Stabilizer, which will automatically inject passengers with boosters shots when their immune system drops below 65% as well as curing infections and diseases (this still uses your processes, but will do it for you.)
You can restore the Sleep System Stabilizer which will inject patients with sleep shots if their sleep level drops below 25% AND you have at least two open processes (this is to avoid the sleep stabilizer from taking up your last processor.)
Asteroids might cause more hull breaches and can damage pods. This will also stop the bots from repairing their pod so that they can return to repairing the hull (and the oxygen level will drop back to 0.)
Once the hull integrity has been restored, you gain access to the repair pods. You must repair all pods with living passengers and wait for the oxygen to fill up for the game to end.
Notes
Injections can fail to work and can have negative results (sleep shot will lower their sleep and injections will lower immune system and can cause them to become infected.)
The system levels of a passenger drop based on the pod's damage level. The more damage, the quicker they drop.
Patients are constantly healing, but they are also constantly taking damage based on the state of the pod and their own status.
The lower a person's immune system, the quicker their health and sleep levels drop.
Check out the readme for codes to use on the override panel.
Show Less
You May Also Like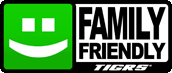 Game News
Posted On 3/9/2015
Posted On 10/28/2014
Posted On 6/12/2014
You must be logged in...
Log in immediately through...