Description
You take the role of the Emergency Pod Management Bot (EPMB) on a spaceship. The passengers have been put into chryo-sleep due to the length of the journey. Somewhere along the way, disaster strikes, ripping apart the hull and disabling most of the automated systems. It is your job to keep the patients alive and asleep.
Notes
The game is mouse only - no key input.
Clicking on different panels will give you different buttons in the Actions Panel.
Show Less
You May Also Like
6 Comments
You must be logged in to post a comment.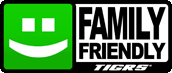 You must be logged in...
Log in immediately through...