www.flashmunkey.com
2 Weeks of my life,
1112 lines of code
and countless headaches later…
I have made my first ever idle game. :D
NOTE: This game is not meant to be played on its own it meant to be played whilst playing other games so its not meant to be super-interactive. IF you have any idea's, bugs or just generally CONSTRUCTIVE critism please just comment. Oh and have fun and see if you can get both secret acheivments.
HIGHSCORES COMING SOON.
Show Less
You May Also Like
1 Comment
You must be logged in to post a comment.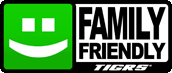 You must be logged in...
Log in immediately through...