Globules is a fast-paced strategy game that plays out like tug-of-war. The game features some challenging AI in three flavours, lots of action, nice graphics and even LAN/Online support.
Enjoy!
Find me on Twitter: http://www.twitter.com/TrueValhalla
Show Less
You May Also Like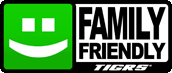 You must be logged in...
Log in immediately through...