Be the first one to dominate the nature of this world. Be the mankind's best architect. 
DeForest is a sim city like where you are the new Architect of the town. You have to fill up the whole map with man's constructions in less years as possible. Its pretty simple you left click to choose a construction, right click to cancel.
When a house is builded you will start to loose money. Every time the bar is fill up, you loose 20$ a year. An Industry will make 100 $ a year. One year is represented by the bar filling up.

Here the constructions : House (H), Industry (I), Mall (M), Hospital (O), Mine (N), Fuel Pump (P), Tractor Industry (T) and Farm (F). 
F1 - Help and R - Reset

Show Less
You May Also Like
5 Comments
You must be logged in to post a comment.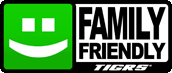 You must be logged in...
Log in immediately through...