Consume each world as you fight an eternal war for energy. Deploy aircraft, assemble hover tanks, defend airspace, shield areas, launch missiles, gather power. Outsmart the enemy and corner him. Strategize well, for its all about placement and connection.
Critical is a blend of tower defense, real-time strategy, and turn-based strategy.
Made for the Experimental Gameplay Project "Disinegration" Theme.
Features:
* 3 Modes: Order, Random, Time
* 7 Structures to fight battles
* Online Highscores
Show Less
You May Also Like
1 Comment
You must be logged in to post a comment.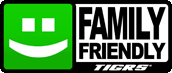 You must be logged in...
Log in immediately through...