Conspiracrat, a game of secret machinations.
Control the Mafia by infiltrating the ACLU. Manipulate a Hippie Commune to steal from a Social Network. The web of conspiracy is widespread.
Take control of:
1. The Powerful Elitinati
2. The Faithful Aeterna Veritas
3. The Mysterious Cult of Void
4. The Electronic Binari Quanta
5. The Violent Syndicate of Assasins
Show Less
You May Also Like
5 Comments
You must be logged in to post a comment.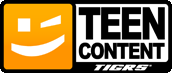 Game News
Posted On 8/19/2012
Posted On 8/18/2012
You must be logged in...
Log in immediately through...