Made within 24 hours.
This game requires 2 PLAYERS on 1 COMPUTER.
You and your friend will fight to conquer the others castle in a card-based
stratety game involving castles (doh).
Show Less
You May Also Like
1 Comment
You must be logged in to post a comment.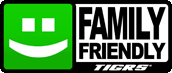 You must be logged in...
Log in immediately through...