Castle wars 2 is a turn-based strategic card game where your goal is to crush your enemy's castle or be the first to build a 100 storey castle. To put it simple it's either crush or be crushed! The gameplay works like this. You use cards to build, defend, attack or gain resources. Each card/action that you want to do costs resources, and so to win you have to choose your actions with care.
Show Less
You May Also Like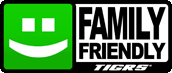 You must be logged in...
Log in immediately through...