Description:
Blobbit, which derives it's name from goo-ish blobs that are placed on the playfield, intermingles elements of 'Go' with a set of unique ideas. The goal, not unlike 'Go' is to conquer the board — assimilating other players.
Modes of play:
Besides the baseline play variant, there are several play modes available to spice up the default conquest mode. There's also a level editor, sudden death mods as well a competitive ad-hoc multiplayer mode to attain lasting appeal.
How to play:
Played using the mouse only.
The game play mechanic pretty straightforward and should explain itself by playing a quick game against the AI. If you are stuck – there is a help function inside of the game, that probably does a better job at explaining the ways of playing this game, than I could do here.
Show Less
You May Also Like
1 Comment
You must be logged in to post a comment.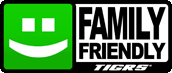 You must be logged in...
Log in immediately through...