Create units and defeat the computer. Left click a unit at the bottom to select it. Left click and drag in the game area to place it, you can only build next to your own units (green). Right click to delete your units, no refunds. Space will restart.
Show Less
4 Comments
You must be logged in to post a comment.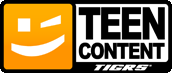 You must be logged in...
Log in immediately through...