This game was developed during Hacking Health Vancouver 2013 hackathon. The player navigates through a playground as an autistic child with auditory hypersensitivity. Proximity to loud children causes sensory overload for the player, impacting cognitive functions. This impact is represented as visual noise and blur, as well as audio distortion. Participants described the experience as visceral, insightful and compelling.
Show Less

Impression
Posted By Chloi Rad 2/27/2013
As games evolve as an industry and an art form, so too does their capacity to be more than just entertainment. More and more often, we are seeing games that break free from the tradition of "fun" that has, in some ways, impeded its potential to offer a wider range of experiences. There are games that make us cry, that provide experiences that may differ from what some people know, that lay bare the devastating reality of something like depression. These games don't rely on fun to engage us. They capture our attention in other ways. Auti-Sim dares neurotypical players to experience a moment in the life of an autistic child, experiencing a sensory overload on a busy playground.
You May Also Like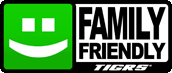 You must be logged in...
Log in immediately through...