Show All (8) Media
Hide Extra
Rezoner & Vinyl Pixels cooperation for the #lowrezjam. A Transport Tycoon inspired Sim / Puzzler. Build trains to transport cargo, but plan your moves: tracks can not link or cross!
Controls:
M for Minimap.
Click & drag near industries / cities to build train stations.
Click & drag on grass to build tracks.
Press Z during building to cancel current build.
Click & drag on tracks to remove them.
Shift & Click on finised route to add / upgrade a train. (from 1 to 4 railroad cars).
D & Click to demolish / sell a route.
Show Less
You May Also Like
12 Comments
You must be logged in to post a comment.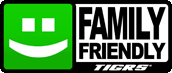 You must be logged in...
Log in immediately through...