Show All (8) Media
Hide Extra
Compete in 7 different athletic disciplines in a nice outdoor-setting! Get gold in the daily online world championship or become best player on the leaderboard.
Show Less
You May Also Like
1 Comment
You must be logged in to post a comment.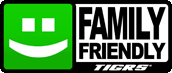 Game News
Posted On 10/30/2011
Posted On 10/22/2011
You must be logged in...
Log in immediately through...