Become the King of Unicycling by keeping your unicycle in perfect balance while avoiding obstacles.     
Instructions:
    Use the left and right arrow keys to move your unicyle around the screen, dodging falling obstacles. But be careful: don't move too fast or you'll fall over! Also use A and D for hip movement, giving you more control over your unicycle.
Unlock new hairstyles, accessories and outfits with the credits you earn in Time Attack, allowing you to customize your character! This addicting game
Show Less
You May Also Like
7 Comments
You must be logged in to post a comment.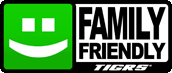 You must be logged in...
Log in immediately through...