Need for Madness is a very mad car racing and crashing game where you perform stunts to power your car and win by either racing (finishing in first place) or wasting the other cars!
WARNING: This game is literally mad, crazy, cuckoo...
Show Less
You May Also Like
11 Comments
You must be logged in to post a comment.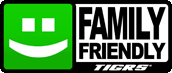 You must be logged in...
Log in immediately through...