Have you got what it takes to be a Gran Turismo Champion and win an exclusive downloadable GT car? Before you get behind the wheel of the new GT PSP test your skills in these 8 mini challenges!
Show Less
You May Also Like
5 Comments
You must be logged in to post a comment.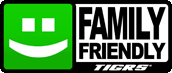 You must be logged in...
Log in immediately through...