Buggy freeride racer. Drive faster than others, buy better cars, upgrade them and win all the gold cups. Don't forget to show some backflips and frontflips for the audience. You will be rewarded for engaging ride too.
Show Less
You May Also Like
1 Comment
You must be logged in to post a comment.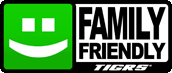 You must be logged in...
Log in immediately through...