Air Hockey Unlimited is an uber-fleshed-out Air Hockey Game. There are lots of modes, settings, and unlockables, but what's most important is the great core Air Hockey gameplay.
Description
Play matches or complete challenge levels to earn cash.
Spend this cash in the store to unlock all sorts of cool things, from new tables and mallets to item pickups and music.
Customize your experience in the settings menu.
Prove your skill by earning all 10 medals!

Featuring:

Realistic physics 20 Challenge levels, many of which have highscores 20 Unlockables 10 Achievements Streamlined presentation 4 original songs Full customization Tons of modes and settings Auto save/load

Air Hockey Unlimited: Unlimited Options, Unlimited Fun!

Show Less
You May Also Like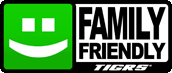 You must be logged in...
Log in immediately through...