Asteroids, with a difference.
One or two players.
Earn points by shooting asteroids. The bigger the asteroid, the more points you earn from shooting it.
A new life is obtained every 10,000 points.
When you spawn you are invincible for 3 seconds. During this time you cannot shoot.
Controls:
Player 1:
Move: Arrow Keys
Shoot: Shift or L or BACKSPACE
Respawn: Enter
Player 2:
Move: WAD
Shoot: Ctrl or Z or 1 or CAPSLOCK
Respawn: Q
General:
Restart: R
Pause: P
Show Less
You May Also Like
2 Comments
You must be logged in to post a comment.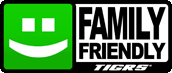 You must be logged in...
Log in immediately through...