Control:
WSAD / Arrow : Move
Z / O : Shoot
F : Form Rotate
V : Evolution
1,2,3,4 : Use CARDs
Space : Special / Freiheit

P : Pause
Pilot SWORD Unit as Rico Lyfer and help him regain total independence. Experience 6 different Forms and Special Maneuvers, 6 Upgradeable Cores, and 10 Supportive Cards through the challenging missions! 
Features: 3 Base form + 3 Evolved form 3 Special + 3 Freiheit module 10 consumable supportive CARDs  5 challenging Missions, each with Mini-boss and Boss unit CARD Shop & Gear mods RPG styled dialogue Stylish and quality Graphics and Audio  Complete and detailed technical tutorials Costume dress-up
Show Less
You May Also Like
2 Comments
You must be logged in to post a comment.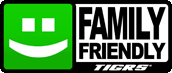 You must be logged in...
Log in immediately through...