" The next simulation recreates the events happening in 1999 on Planet Earth. Ufos flied the Atlantic, examining the deepest abyss. Digging on Earth´s cortex. Breeding their offspring for a future massive emergence. These visitors found an ecosystem inside the planet and favourable conditions for parasiting.".
The Swarm simulates hypothetical air based battles that occurred in a near past and unknown to the media. Choosing randomly real locations, the battles follow archaic gameplay, in short levels and with simple mechanics. Darkness is a palpable value in the chapters, its retropalpable and mysterious character, as its music ruled by simple and dark settings, both narrate hidden extraterrestrial stories in our planet.
Show Less
You May Also Like
5 Comments
You must be logged in to post a comment.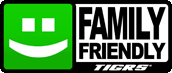 You must be logged in...
Log in immediately through...