Version: 0.8.8 (2013-07-29)
The game was frozen for nearly a year and is now again under development.
Currently important code parts are migrated to the new engine, this may take some time.
Recent screenshots can be found here:
https://drive.google.com/folderview?id=0B3Vt7NBil4aCTnctanI4M1dPQU0
Take your ship and start to fight!

A massive energy blast of unknown origin tore the structure of the universe apart, released a powerful darkness and corrupted everyone and everything. Now the remaining beings fight each other, attracted by this mysterious force, to acquire it or to get consumed by it - and you are one of them.

Project One is a vertically scrolling boss-only shoot'em up with colorful and distinct graphics.

The game was still under development and is focused on unique and challenging boss-fights with different mechanics and patterns. Every boss provides a new experience for the player and forces him to the limits of his skills.

On your journey to the source of darkness you can unlock new weapons and upgrades, find companions, collect mysterious fragments and more. Try to get the best score as possible or play with a friend on the same computer and fight your way to the final boss.
unique boss fights with different mechanics and challenges
intense battles with hundreds of bullets and devastating attacks
classic run for each area with enemy groups and altered game rules*
local coop mode to play together or alone with two ships
casual mode for inexperienced players*
playable with mouse and keyboard, only keyboard or gamepad/joystick
* may change
Source Code:
https://bitbucket.org/MausGames/project-one
https://github.com/MausGames/project-one
Show Less
You May Also Like
15 Comments
You must be logged in to post a comment.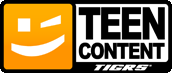 Game News
Posted On 7/29/2013
Posted On 5/27/2013
Posted On 5/1/2013
You must be logged in...
Log in immediately through...