Easy FPS 0.5
!!!NOTE!!!
EFPS Is an old project of mine, and not being worked on anymore! Expect a-lot of bugs and "how the hell!" feelings when you play/test!
Easy FPS is a program that allows you to create easily your very own FPS games!
It is totally free, and in active updating.
The program has been made a full year now, and it is still in development. The
Program has simple 3D editor, which makes it fun to create games!
You can add your own musics, textures, models, scrosshairs, weapons, skys, and much, MUCH more!  You can change tons of a settings so you can create just a game you always wanted to! Make your game up to 20 large levels! Add as evil enemys as you want! Change every little things settings! Play with the money! (buyable pickups), Add lights to the game, change the lights colour, and range!
Check the trailer of it!
http://www.youtube.com/watch?v=Ee8FAT4uWxA
Show Less
You May Also Like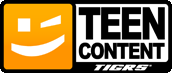 You must be logged in...
Log in immediately through...