First collaboration of Atelier Lucid (Fandrey) and Azrael. We're now making a new gamestudio, called "Lucidrine" :)
A group of interstellar explorer's lifes being endangered as their comrades lost in a giant mechanical cube-like fortress. Rua Elzee and Cedric Ashcroft, pilots of A.M.U. unit 01, are trying to save their lives, as well as their comrades'.
Battle with the Cubes in this uniquely controlled arena shoooter game! Upgrade your A.M.U - Advanced Mobile Units, purchase armaments, unlock Cores and achievements, fight your way as the story unfolds!
Controls:
- Mouse : Move
- Left Click (Hold) : Fire, be careful armaments can overheat
- W/Up Arrow: Change to the nearest target
- A/Left Arrow: Tilt Shooting offset CounterClockwise
- D/Right Arrow: Tilt shooting offset Clockwise
- S/Down Arrow: Reset shooting offset
- Space : Overdrive
- Esc : Pause
Developer's comment: The concept/theme of this game is "Inverted Control". Usually WASD/Arrow keys to move and mouse to aim is the common control of navigation, but we want to change it. So we actually made mouse to move the AMU and WASD as action keys (and thus made CC has lock-on system). It took us 8 months to finish, so we hope it won't dissapoint you (and us). Enjoy!
Show Less
You May Also Like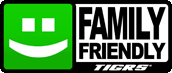 You must be logged in...
Log in immediately through...