With 8+ new blobb types, a level editor and a whole bunch of achievements. Blobbs 2 will be a whole new challenge to new players and Blobbs veterans alike.
Use the mouse to fire a pulse to cause a chain reaction and kill the blobbs.
Show Less
You May Also Like
1 Comment
You must be logged in to post a comment.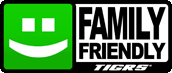 You must be logged in...
Log in immediately through...