http://www.kickstarter.com/projects/676519884/beeswing
His palms are sweaty, knees weak, arms spaghetti
There's vomit on his sweater spaghetti, mom's spaghetti
He's nervous, but on the surface he looks calm spaghetti to drop bombs,
but he keeps on spaghetti what he wrote down,
the whole crowd goes spaghetti
He opens his mouth, but the words won't spaghetti
He's choking how, everybody's spaghetti now
The clock's run out, time's up spaghetti, bloah!
play cat licker http://gamejolt.com/games/arcade/cat-licker/12306/ & Super Product Line http://gamejolt.com/games/adventure/super-product-line/14765/
Show Less

Impression
Posted By Chris Priestman 12/18/2014
Yo, playaz! Guess who's back in da hizouse! Only my main man, Jack King-Spooner! He's back with a brand new game for us all to check out, innit! Don'cha know that he's makes the dopest of games? Yeaaaaaaah, boi! It's called Will You Ever Return: In da Hood. It's free, innit, so go play it and watch out for the Satan spunk; not kidding!
You May Also Like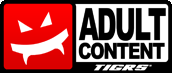 Intense Cartoon Violence
Intense Fantasy Violence
Intense Realistic Violence
Blood and Gore
Sexual Violence
Alcohol Use
Drug Use
Tobacco Use
Nudity
Strong Sexual Themes
Intense Language
Mature Humor
Real Gambling

You must be logged in...
Log in immediately through...