http://www.kickstarter.com/projects/676519884/beeswing
When you cut into the present, the future leaks out. We're not fighting for a scrap of immortality, we want the whole tamale.  We built it with our brains and our hands. We paid for it with our blood and our lives. It's ours and we're going to take it.  Anybody gets in our way we will get our communal back against a rock or a tree and fight the way a raccoon will fight a dog. 
ARROWS = MOVE
SPACE = ACTION
SHIFT = RUN
ESCAPE = MENU/CANCEL 
Man has it all in his hands, and it all slips through his fingers from sheer cowardice.
Show Less

Impression
Posted By Chris Priestman 12/11/2012
After being treated to the highs of mild internet fame, developer Jack King Spooner decided to work on a second part to Will You Ever Return? If you didn't play the first part, then it's definitely due time that you did. I'd tell you what you should expect, but that would both ruin it and be quite difficult. At its most raw it's a love story. The first part that is, this new instalment, aka Part 2, is a little more contrite in its story. You can play both parts separately should you wish as they follow a different character and narrative, but they do intertwine at moments – nothing too dramatic, though. Well, actually, I guess you could call cold murder fairly dramatic.
You May Also Like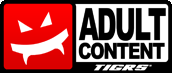 Intense Cartoon Violence
Intense Fantasy Violence
Intense Realistic Violence
Blood and Gore
Sexual Violence
Alcohol Use
Drug Use
Tobacco Use
Nudity
Strong Sexual Themes
Intense Language
Mature Humor
Real Gambling

Game News
Posted On 12/10/2012
Posted On 12/9/2012
Posted On 11/30/2012
You must be logged in...
Log in immediately through...