http://www.kickstarter.com/projects/676519884/beeswing
When you cut into the present, the future leaks out. We're not fighting for a scrap of immortality, we want the whole tamale.  We built it with our brains and our hands. We paid for it with our blood and our lives. It's ours and we're going to take it.  Anybody gets in our way we will get our communal back against a rock or a tree and fight the way a raccoon will fight a dog. 
ARROWS = MOVE
SPACE = ACTION
SHIFT = RUN
ESCAPE = MENU/CANCEL 
Man has it all in his hands, and it all slips through his fingers from sheer cowardice.
Show Less
You May Also Like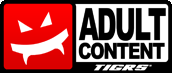 Intense Cartoon Violence
Intense Fantasy Violence
Intense Realistic Violence
Blood and Gore
Sexual Violence
Alcohol Use
Drug Use
Tobacco Use
Nudity
Strong Sexual Themes
Intense Language
Mature Humor
Real Gambling

Game News
Posted On 12/10/2012
Posted On 12/9/2012
Posted On 11/30/2012
You must be logged in...
Log in immediately through...