The time for relocation of Principals in the Valthirian Academies has finally arrived and you have been chosen as one of the new Principal!
Enroll new Students, Oversee their training, assign challenging Quests, give Exams, Grow your Academy, Graduate quality Students to rack up Fame and fulfill the greedy king's expectation!
Prove yourself to be worthy of the title Principal!
===
Controls
===
Left Click - Action
1/2/3/4 - Switch Character
Q/W/E - Change stance
SPACE - Principal Intervention (when the bar fills up)
SHIFT - Gather your Students
Show Less
You May Also Like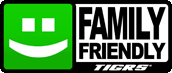 You must be logged in...
Log in immediately through...