ShiChiya Ultimate 

Welcome, this, is ShiChiya. In this game you will be playing as a teenage girl in the prime of her youth. You have wealth, knowledge, success, a loving family and more. Everything is going exactly your way. However you will soon find out that with great values, must come a great price, which, in itself, seeks to be paid. 



In ShiChiya, you will travel dark and demonic worlds in order to set things straight. These worlds can range from subtle and quiet to completely erratic and bizarre. The inhabitants of these worlds are not friendly, either. Jump in ShiChiya to learn the dark secret surrounding your family. These seven days shall feel like an Eternity. And this, is hell itself. 
As you wander this dark world, you will begin to question humanity itself. As you meet humans and demons alike, and as you search for the dark secret surrounding your own family, you learn something which will change the world forever.

Credits: 
Enterbrain 
Royalty Free Music 
Mack 
Yanfly 
Character Gen 
Victor 
Celianna
Show Less
You May Also Like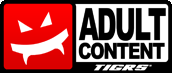 Cartoon Violence
Intense Fantasy Violence
Realistic Violence
Blood and Gore
Sexual Violence
Drug Use
Brief Nudity
Suggestive Themes
Moderate Language
Comical Shenanigans

You must be logged in...
Log in immediately through...