Game Demo
Here is the direct link to the demo as it exceeds 100 MB and cannot be hosted on the site directly:
Game Summary
Profit Motive is a modern day, corporate themed RPG. Players assume the role of Myron Meckler, a one-time executive of a major corporation who has been betrayed by his former supervisor and expelled from the company in dishonor. The game follows Myron as he strives to regain his power and position in the business world.

Players will start out as a small business owner surviving the wiles of unruly and unethical competition and grow into a mega conglomerate vying for power against rival companies in intense corporate warfare.
Key Game Features

Over the top battles featuring a unique Turn-Based Combat System.
The ability to hire key staff and gain the support of NPCs in the world who can be "Summoned"to your aid in battle.
4 Stages of Business Development including: Lv.1) Small Business, Lv.2) Franchise, Lv.3) International Corporation, Lv.4) Mega Conglomeration. Each level introduces new gameplay mechanics and player abilities that add depth and strategy to the battles.
Corporate themed story world with lots of interesting character side stories and open-world missions that explore multiple aspects of running a business. High quality background and sprite art.
Show Less
You May Also Like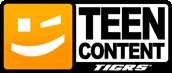 Mild Cartoon Violence
Mild Fantasy Violence
Alcohol Use
Drug Reference
Tobacco Use
Suggestive Themes
Mild Language
Comical Shenanigans
Simulated Gambling

You must be logged in...
Log in immediately through...