Show All (13) Media
Hide Extra
Current version: Beta (0.3.3): The Stablest!
0.3 HAS BEEN RELEASED! BE SURE TO CHECK THE NEWS ARTICLE FOR THE CHANGELOG!
0.3 RELEASE TRAILER: https://www.youtube.com/watch?v=UZmShpzFBgQ
READ THIS IF THE GAME DOESN'T WORK CORRECTLY: http://gamejolt.com/games/pok-mon-uncensored-edition/news/read-this-if-the-game-doesn-t-work-v2/33647/
HEY! PLEASE READ THIS: http://gamejolt.com/games/pok-mon-uncensored-edition/news/important-news/21620/ THANKS!
The game takes place years after the events of G/S/C in a new region, Runko. Meet familiar faces and explore the new region. As you progress through the game, the story becomes deeper and you'll discover many secrets.
The full game will feature:
• Classic Pokémon gameplay with a twist
• 650+ catchable Pokémon (old and new)
• A whole new region, Runko
• Lots of swearing
• Sexual references
• Drug usage
• And so much more!
The world of Pokémon: Uncensored Edition is filled with dark humor. The content of the fangame is not to be taken seriously.

Credits:
Created by Savordez
Beta tested by: Megaspark & Thatismycookie
The Yes Man: Megaspark
Graphics made/ripped by: Nintendo, Savordez, Cast, Silentninja
Graphics Designer (makes graphics for this project): Valtteri
Super Ultra Special Thanks to: Valtteri, Martin Gustavsson & Ninjirate
Music composed by: Junichi Masuda, Go Ichinose, Morikazu Aori, Gyrowolf
Let It Go cover made by Valtteri
TF2 main theme remix made by Ian Monsen
Lock The Thread Tonight made by KTB (Knux)

Special thanks to: Game Freak, Nintendo, Martin "Matillion" Gustavsson, God, YOU
With scripts made by: Re3zonance, Polectron, FL, Super Dedenne, Luka S.J.
Pokémon Essentials was made by: Flameguru, Poccil, Maruno
With contributions from: AvatarMonkeyKirby, MiDas Mike, Boushy, Near Fantastica, Brother1440, PinkMan, FL, Popper, Genzai Kawakami, Rataime, Harshboy, SoundSpawn, help-14, the__end, IceGod64, Venom12, Jacob O. Wobbrock, Wachunga, KitsuneKouta, xLeD, Lisa Anthony, Savordez's dog
...and everyone else who helped out
 #pokemon #fangame #mature #adultcontent #nsfw
Show Less
You May Also Like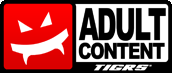 Intense Cartoon Violence
Fantasy Violence
Realistic Bloodshed
Sexual Violence
Alcohol Use
Drug Use
Tobacco Use
Nudity
Sexual Themes
Intense Language
Mature Humor
Simulated Gambling

You must be logged in...
Log in immediately through...