Surreal subjective video game set in small-town middle America. Should take about three hours to complete. You start the game playing as a mad, paranoid father looking for his wayward daughter. Then you're his daughter's boyfriend, a loser/drug dealer named Lou. Then you're the daughter, and you have to decide - maybe on accident - where to go, and what to do once you get there.
Show Less
You May Also Like
6 Comments
You must be logged in to post a comment.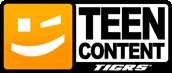 Cartoon Violence
Fantasy Violence
Realistic Violence
Realistic Bloodshed
Alcohol Use
Drug Use
Tobacco Use
Sexual Themes
Intense Language

You must be logged in...
Log in immediately through...