A mysterious cavern...
Filled with goblets...
Valuable goblets...
Wonderful goblets...
Retrieve the goblets...
Don't get eaten...
Don't get bludgeoned...
Don't get tired...
Don't get caught...
Collect the goblets...
GOBLET GROTTO
Freeware videogame & mystery pak by Stephen Gillmurphy and J Chastain
Wonderful music provided by NEW VADERS.
Instructions provided within package.
Mac version coming soon - you cannot change this.
Well, thanks for looking at our game.
Over 'n' out........................
Show Less
You May Also Like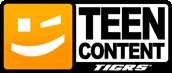 Intense Cartoon Violence
Intense Fantasy Violence
Intense Realistic Violence
Blood and Gore
Drug Use
Nudity
Sexual Themes
Comical Shenanigans

You must be logged in...
Log in immediately through...