Two squids in coitus appear like hands clasped lovingly at the palms. An amboeboid landscape threatens to engulf civlization and all its plastic bottles. Disembodied mouths live in the walls of municipal buildings like household pests. 

Gingiva features five playable characters, over 100 fully animated creature portraits,  multiple paths and varied endings.



Show Less

Impression
Posted By Chris Priestman 9/23/2013
You'll know John Clowder if you've played Middens, and especially if you backed the Kickstarter for the upcoming Moments of Silence, or perhaps you read my extensive interview with him all those months ago. Whatever the case, John Clowder makes some of the most interesting games I've ever played. His latest, Gingiva, is no exception.
You May Also Like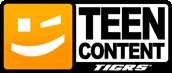 Cartoon Violence
Fantasy Violence
Realistic Violence
Realistic Bloodshed
Alcohol Reference
Tobacco Use
Suggestive Themes
Comical Shenanigans

You must be logged in...
Log in immediately through...