Show All (8) Media
Hide Extra
Version 1.6.5
Deepfall Dungeon is a 3D first person fantasy role playing game. You have entered the dreaded Deepfall Dungeon and must find the exit! Along the way, you will fight monsters, find treasure, cast spells and build your character from a nobody to a legend! Will you make it out alive? 
Added Achieveyments and Performance Detail options
Show Less
You May Also Like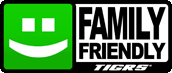 Game News
Posted On 2/3/2013
Posted On 1/24/2013
Posted On 1/23/2013
You must be logged in...
Log in immediately through...