Show All (8) Media
Hide Extra
Version 1.6.5
Deepfall Dungeon is a 3D first person fantasy role playing game. You have entered the dreaded Deepfall Dungeon and must find the exit! Along the way, you will fight monsters, find treasure, cast spells and build your character from a nobody to a legend! Will you make it out alive? 
Added Achieveyments and Performance Detail options
Show Less

Impression
Posted By Matt Lemmons 1/22/2013
Deepfall Dungeon is a true dungeon crawler. Explore, kill, loot. Do you see a plot or a story anywhere? Kill it, then loot it. This game is old-school; none of that fluff is needed or wanted. But Deepfall does make a few concessions to the new school (presuming that's a thing now). The 3D graphics are really rather good for a <100 megabyte download. Though I will admit that it's sometimes difficult to differentiate between a door texture and a regular dungeon wall, but for a game that bills itself as "old-school", the graphics were a pleasant surprise, at least.
You May Also Like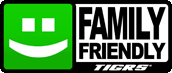 Game News
Posted On 2/3/2013
Posted On 1/24/2013
Posted On 1/23/2013
You must be logged in...
Log in immediately through...