Dark Disciples 2 is a large scale single PC CRPG with an old school feel but modern features (such as auto notes and automap).
Show Less
You May Also Like
No Comments Yet
You must be logged in to post a comment.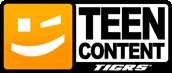 Mild Cartoon Violence
Mild Fantasy Violence
Animated Bloodshed
Alcohol Reference
Drug Reference
Suggestive Themes
Mild Language
Comical Shenanigans
Simulated Gambling

You must be logged in...
Log in immediately through...