ButaVX's favourite ball somehow ended up in wrong hands! In order to retrieve it, he'll have to go on the adventure of his life and get the mystical Sword of Justice (att +10)!
Explore the village and talk to the villagers, grab potions, prepare for the quest and see the outside world for the first time! Dangers might be lurking around every corner, but ButaVX is a brave piglet.
Features two endings. You can't die in this game no matter what.
Commands:
arrow keys: move;
z / x: Action / cancel;
Space: inventory / battle report;
Esc: exit.
Show Less
You May Also Like
9 Comments
You must be logged in to post a comment.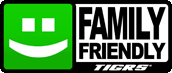 Game News
Posted On 1/7/2010
Posted On 12/21/2009
You must be logged in...
Log in immediately through...