The grand finale to the acclaimed Worldgate series.  This will be my first release in Unity.  The first three installments were all done in Flash:
http://jayisgames.com/tag/worldgate
Currently seeking player feedback on controls and general game performance.

Objective:

Demonstrate that the tried-and-true "point and click" puzzle exploration genre (ala Myst, Journeyman Project, Submachine) can be successfully conveyed using the Unity3D engine.  This means:

* A highly detailed, exquisitely textured gameworld.
* A player inventory.
* Ability to "zoom-in" and inspect items in the inventory.
* Use of the inventory items to solve puzzles in the environment.
* Compelling plot.

Controls:
* Mouse to look
* WASD to move
* E to toggle between "move" mode and "use" mode
* TAB for the in-game menu, including settings/options

Current Status: 10%
GUI functionality is almost complete, and then it will be fully re-skinned with proper texturing.  After that, the infrastructure will be mostly in place and it will be full speed ahead doing 3D asset creation to build out the various worlds.

Key Technical Objectives:
* The player must feel immersion.  The controls must be top notch.  Do not use the first person standard asset with Unity.  It is functional but very unrefined and is absolutely not suited for a AAA-like experience.
* Likewise, full-screen is absolutely required for an immersive experience.  However, there will be players who prefer not to play in full screen, and so the GUI must be fully functional in either situation.
* Use Forward Rendering instead of Deferred Rendering.  This change was a very difficult choice and is not ideal, but it will help to ensure that the PCs playing this game will actually be able to handle it above 30fps.
* For workflow convenience, lightmapping will be done in Unity rather than 3ds Max.
Show Less
You May Also Like
19 Comments
You must be logged in to post a comment.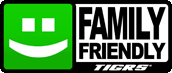 Game News
Posted On 11/21/2013
Posted On 11/21/2013
You must be logged in...
Log in immediately through...