An intense match 3 game. You've got 60 seconds to gain as many points as possible. This one really drains your magic power fast.
Drag magic symbols to form rows or columns of three or more symbols of the same type. You've only got 60 seconds.
Show Less
You May Also Like
1 Comment
You must be logged in to post a comment.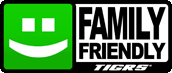 Game News
Posted On 7/19/2010
Posted On 6/8/2010
You must be logged in...
Log in immediately through...